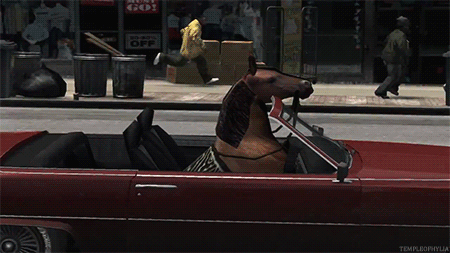 Below are some suggestions/ideas from my 12 yrs of driving in NY State. Most can be easily implemented and i am simply appalled and confused why nobody has not fix them already.
1. Texting or using the phone in any way must be banned for pedestrians when crossing the roads.
2. Accidents at night seem to happen more often due to bad lighting or low visibility and bad lighting mirror reflections. Maybe there should pass a law that we should wear brightly lighted stripped clothes at night when walking the streets. OR wear something like a tag that is bright and visible to any cars.
3. Major risks of accident concentrate around opening car doors to exit when cars are whisking pass by. Cars should have sensors built into the rear windows on both sides to detect in-coming vehicles and send out verbal warnings, alerting the passengers not to open the door too fast without first looking for safety. Passing a law requiring car makers implementing the sensors would make sense here.
4. All cars should have automatic sensors built in to detect drunk driving and when people are texting, warning them not to.
5. One common accident is when entering a highway from a cross road at an angle (say 45 degree angle) with NO Signs warning of incoming cars from the highway. There should be signs reminding the driver to turn his neck to look for incoming vehicles instead of looking at the mirrors that reflect the wrong angle of view since the driver may not be aware he is coming into the highway at an angle. There should be ample of Signs and maybe traffic lights to manage this lane of entry into the highway.
6. Another common accident prone area is when a lane is winding circularly, or twirling at a considerable angle while cars from behind on another lane cris-cross into the current lane at a different angle. There should be signs warning the driver of the curving lane and the slanted angle to not rely on the mirrors but actually should turn their necks and use their eyes physically to look behind them plus left/right-since drivers usually have no sense of angle change and rely on their front and rear mirrors to detect their 180 degree back. These signs must be BIG and CLEAR. In a related topic with this issue, there should a heavy focus in driving schools on when to rely and not rely on the mirrors but use your actual eyes turning your neck as I believe this area is not emphasized enough and is a major cause of accident.
7. Faded road lines that needs new paint, misplaced signs and traffic lights from wind and rainstorm must be fixed on the same day. Unclear signs with confusing language should all be addressed.
8. There should a Twitter page and hashtag for people to report any of these problems easily so the proper authorities can fixed them immediately.
9. Taxi drivers could be very reckless and aggressive cutting lanes etc, especially those in NYC. Cab driver education and warning is a must. Maybe awards should be given to most courteous and most careful driver with zero accidents. Equally unruly and dangerous are the cyclists on bicycles- they are the new scourges on the road and the
police must monitor them strictly.
Educating Morals and Ethics is about Simplicity -Yes! Michael Jordan can truly fly!
Is Sales and Marketing the Ultimate Savior to our Education System?!!
Solving the Animal Shelter Problem-Part 2-Super Scrabily Scooby !
The needed Multi-Vitamin pill for Students to Succeed
Lose Weight Without a Sweat or a penny!
Idu "6 steps to happiness" ==part 1
idu "6 steps to happiness" ==part 2
idu 爱嘟! HAPPY秘笈 - 幸福 秘诀 part 1
du 爱嘟! HAPPY秘笈 - 幸福 秘诀 part 3
idu 爱嘟! HAPPY秘笈 - 幸福 秘诀 part 4
http://iduidu.blogspot.com/2012/09/idu-happy-part-4.html
idu 爱嘟! HAPPY秘笈 - 幸福 秘诀 part 5 final part
here
is the smallest blog in human history for the biggest task of "Making History" - Nonprofit Leadership