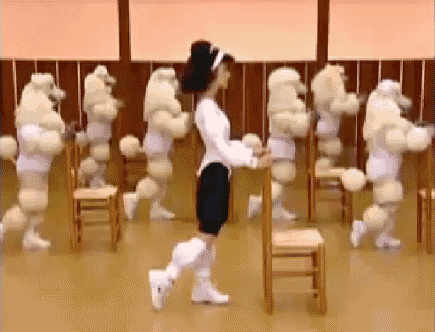 While we dwell upon Science and Behavior Genomics to come out with the solution to
the equation of good and evil, there may be a simpler direct solution- Fixing the Trigger, instead of the Cause.
What makes a person commit evil or immoral or unethical deeds can be a influx of so many factors-
genetic brain disease/functioning, phsyciology, human desires, controllable vs non controllable.
I am sure one day our science will be advanced enough to structure a behavioral genome sequence to cover all possibilities, to analyze and prevent wrong doings- controllable and non controllables.
But what about now? Is there a simplified system to prevent wrong doings of any magnitude?
The answer lies in that "Moment of Truth" - that moment of to do or not to do.
The moment of gd or evil. Right or wrong.
That Moment of committing a wrongful act for the First time.
Everyone who turned immoral or evil committed their sins more easily and habitually After the first time.
At that Moment of the First time, their Desires (either controlled or uncontrollable) becomes a stronger force than their Logical Reasoning.
Desires could be emotions such as greed, hatred, jealosuy etc etc.
Logical Reasoning is the logical steps, like math, that the human brain goes thru each time, trying to convince the person it is wrong since the moral code they have studied and remembered in the past told them it was wrong.
The Solution is to make the Logical Resaoning Stronger than the Desires- to prevent the wrongful act.
Before making it stronger, we have to analyze what makes it weak in the first place.
Moral logical reasoning could be weak if what they learn is lacking,not easily remembered, too complicated or long to be remembered, dont understand it or simply not CONVINCING even if they remember and understood it.
But it is during this very moment of truth that all these epic battles happens within the person.
The battle of Desire vs Moral Logic.
It is this battle that we must help the person win, to prevent the first time, so to prevent further repeats.
We must reinforced the Logic with Convincing Arguments, and Repeatedly so the person remembers.
So what does all these have to do with Improv Theatre ?
If somehow we could get a bunch of Improv Actors to act out ALL the possible scenarios of life Temptations on stage.
And the Battle that goes with it.
And to do it in an entertaining way so that learning ethics and morals is actually FUN to watch, analyze, discuss over.
Every audience might even get a chance to participate in the show itself, going thru that Temptation first hand- thus preparing them for the actual first temptation in real life.
However, if audience or student participation is allowed, the teacher or director must exercise extreme caution when

assigning the Villain Role as some students might actually enjoy playing the Villain Role and thus causing the negative effects. The Villain Role should be played by the Teacher and the students should exercise the participatory Roles of responding such as learning to

say "no" or learning to overcome shyness, or resolving conflicts thru tact and tone.
By watching Improv on stage, it is almost like encountering your First experience of every possible scenario of temptation happening right in front of u.
So when the time comes that it happens in real life, the student hopefully ALREADY knows the right and wrong, since they experience it already thru Improv. They ALREADY gone thru that epic mind battle, know the right from wrong, understand the moral arguments of being a moral person, already weigh the consequences of the wrongful doing, already imagine the burden of staring at the mirror each morning with guilt for the rest of their lives, and hopefully they wont even think twice of committing the wrongful act.
I m sure this could be implemented easily in high schools- we just need to get more Improv actors and put
them in every school. Or just have Improv as a curriculum.
A lazy afternoon of Improv, anyone?
Educating Morals and Ethics is about Simplicity -Yes! Michael Jordan can truly fly!
Is Sales and Marketing the Ultimate Savior to our Education System?!!
Solving the Animal Shelter Problem-Part 2-Super Scrabily Scooby !
The needed Multi-Vitamin pill for Students to Succeed
Lose Weight Without a Sweat or a penny!
Idu "6 steps to happiness" ==part 1
idu "6 steps to happiness" ==part 2
idu 爱嘟! HAPPY秘笈 - 幸福 秘诀 part 1
du 爱嘟! HAPPY秘笈 - 幸福 秘诀 part 3
idu 爱嘟! HAPPY秘笈 - 幸福 秘诀 part 4
http://iduidu.blogspot.com/2012/09/idu-happy-part-4.html
idu 爱嘟! HAPPY秘笈 - 幸福 秘诀 part 5 final part
here
is the smallest blog in human history for the biggest task of "Making History" - Nonprofit Leadership